Allow me to introduce you to my dining room/craft room. I don't know about you, but being quarantined to my home has made me look at spaces a little differently. We normally don't use this room very often, but since my kids have been drawing and crafting in here, I thought it would be fun to freshen it up. I rearranged my cabinet and added some plants, and honestly, it feels like a new room! Today, I am so excited to finally share with you my refreshed spring dining room tour, and hopefully it will motivate you to bring one of your unused rooms back to life too!
The best way to bring a room back to life is to add fresh greens to it. I brought in this little basket table and used it as a plant stand. I also added my favorite flea market pot to the center of my table with some greenery, and love how fresh it looks. This room gets a ton of light, so it's the perfect place to add greenery.
This huge antique cabinet came from a barn sale, and it's perfect to store my kid's crafting supplies. I love that it also has a glass cabinet where I can display all of my favorite white dishes. I had so much fun rearranging my cabinet and giving it a fresh new look.
Of course, I added some greenery to give the shelves some color along with a few of my brass candlesticks. Love how the brass in the cabinet ties in with the pots I have around the room.
I always try to see the silver lining in situations, and one of many is that my kids are being creative and enjoying drawing and crafting in this room again. We are slowing down and enjoying the small things. Even giving this unused room a spring refresh makes me incredibly happy. I truly hope you enjoyed my spring dining room refresh as much as I did. I hope we continue to get a ton of use out of this space, and I promise I will continue to share all the updates!
Shop This Post

Pin For Later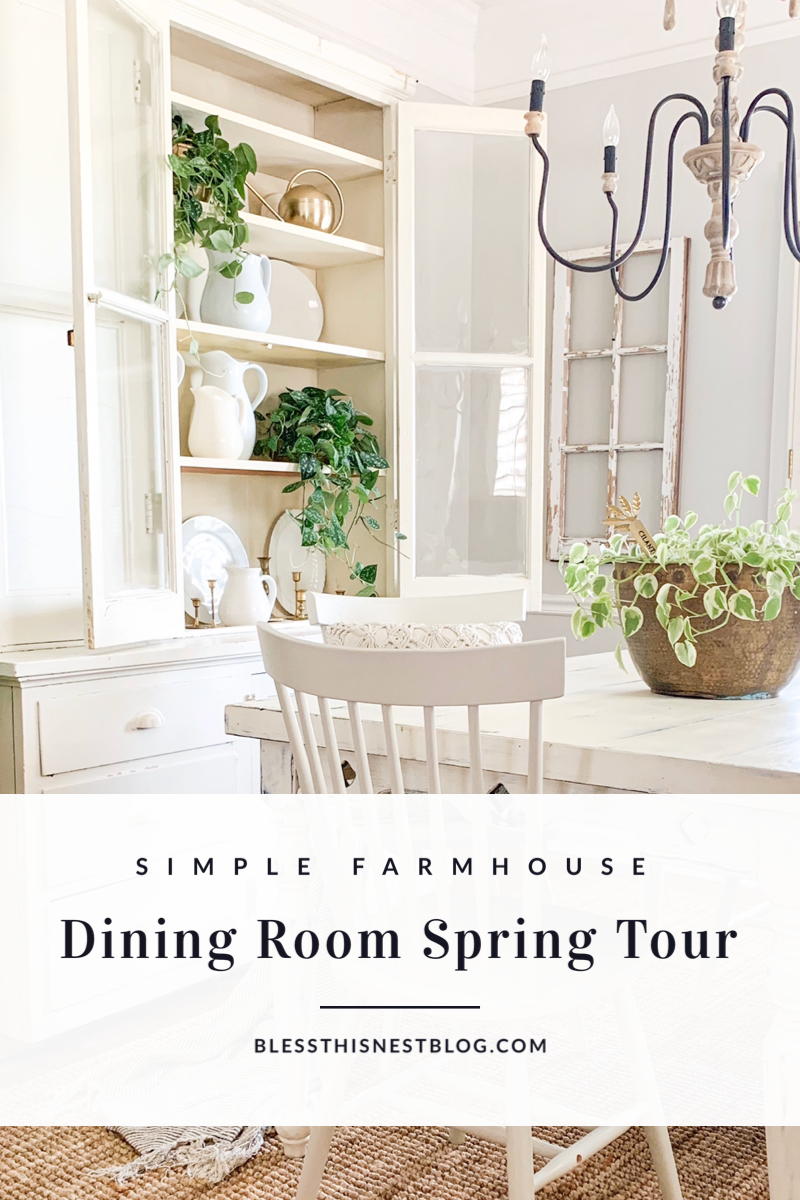 Shop This Post